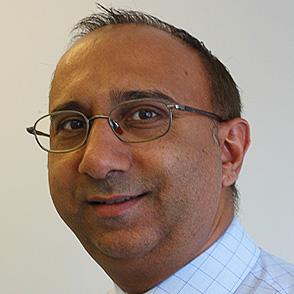 Qualifications: B.Sc(Hons.), B.D.S., M.Sc(U.Lond), F.D.S., M.Orth, F.D.S.(Orth), R.C.S.(Eng)
Amerjit Singh, is a Consultant Orthodontist at Southend and Basildon Hospitals appointed in 2002. He obtained a degree in Biochemistry with honours in 1988 and then went on to qualify in dentistry, obtaining the fellowship in Dental Surgery (Royal College of Surgeons of England) in 1996.
He completed his Masters degree at the Eastman Dental Institute, University of London in 1998. His special clinical interests are the treatment of adults with underlying jaw deformities, the management of patients with obstructive sleep apnoea/ snoring with Mandibular Advancement Splints and the training of specialist orthodontists. He has published research articles, presented papers and posters at a large number of regional and national meetings. He is involved with various committees locally and nationally. He is actively involved in the training of dentists wishing to train on the 3 year postgraduate training programme linked into the Royal London Hospital, leading them to specialist Accreditation.