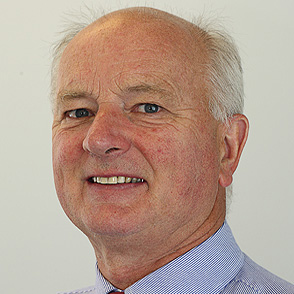 Qualifications: M.D.S(U.Lond), D.Orth, M.Orth, F.D.S.R.C.S.(Eng)F.D.S.R.C.P.S(Glas)
Having qualified in Dublin, Ireland, Robert moved to London where he trained at The Eastman, Royal Dental and Great Ormond Street Hospitals before being appointed Consultant Orthodontist at The London Hospital, Whitechapel and Bart's Hospital in 1980. He started the Postgraduate Training Programme in 1983 at the hospital and has now trained hundreds of Orthodontist in the UK and abroad.
Past posts include, Clinical Director of the Dental Hospital and Chairman of the National Training Committee in Orthodontics (SAC), as well as Chairman of the M.Orth. Examination, R.C.S. Eng. He continues to present annual courses to UK trainees on functional appliances, fixed appliance systems and space planning. He has served 2 terms as Chairman of the Orthodontic Training Committee of the London Deanery and was appointed Honorary Professor in the Department of Oral Growth and Development of Queen Mary, Univ. London in 2007.
He has been the Chief Investigator on a number of clinical trials on functional appliances, bracket systems, and soft tissue changes following surgery. He has a particular interest in the clinical application of soft tissue laser scanning and has published more than 50 articles on clinical orthodontics.
He is co-author of a textbook on Orthodontic Functional Appliances which has been published worldwide. He also has distinction awards from the British Orthodontic Society and the American Orthodontic Association.
He is a recognised medical legal expert in orthodontics.